Backpacks from Bottles
Made from 10 recycled platic bottles, these amazing rPET Backpacks scrunch down into a tiny fist-sized pouch with carabiner. See the little red pouch in the picture? Click below to see what other designs we have in stock.
More info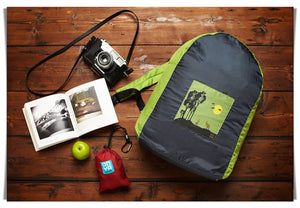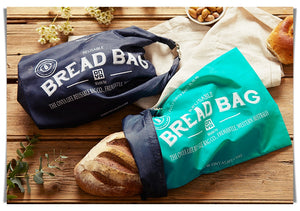 Bread Bags from Bottles
We just love fresh bread. There's nothing better than a still-warm loaf to pop on the counter top on a sunny weekend morning. Our problem was always the packaging though. Problem solved ;)
More Yummy Info
Thanks for stopping by our little green space.
We hope you found something you like :D
We started looking for zero waste swaps after realising how much plastic we were actually consuming. Starting with just a few small changes here and there, we noticed just how much of a difference it made. Straws, plastic grocery bags, it all adds up.
We went in search of some single-use plastic replacements and were really happy to find so many good alternatives.
But we couldn't just keep them to ourselves...
We want to bring these amazing products to your home too. Sourced from all corners of the world, our products aim to lower your carbon footprint, minimise your single-use plastic consumption and give you that little eco-kick we all get from doing our bit for the environment.